CFM Vessel Particulars
Administration of all vessel's master data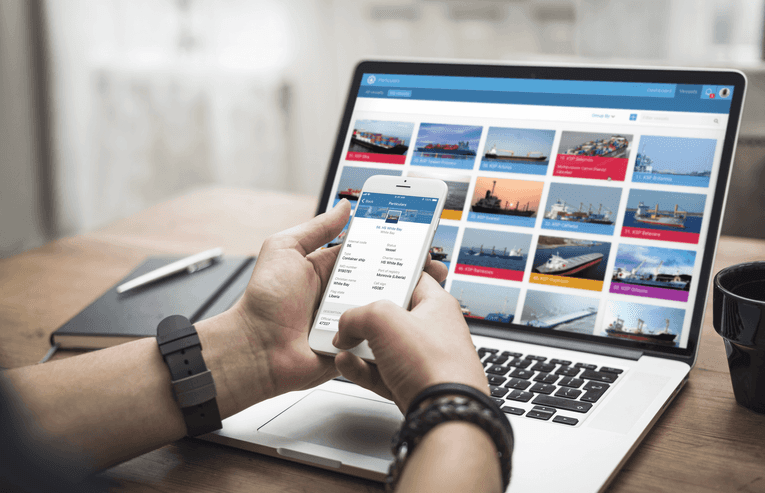 With Vessel Particulars you setup the foundation of your successful vessel management. Record and maintain a vast amount of specific data for every vessel and let your departments benefit from data such as dimensions, capacities, propulsion, consumptions or delivery information for a smooth acceleration of their individual businesses. Share your vessel particulars with charterers, crew recruitment or other service-providers and become even faster in making the right decisions - say goodbye to a variety of fleet lists scattered across the company.

Central
All information at one point.
Integrated
Data is available in other modules.
Detailed
All relevant information accurately documented.
Accurate vessel's master data
This module is focused on a detailed listing of all relevant vessel data, subdivided into i. a. general information, dimensions, capacities and IT on board. This information is available for all employees as well as in all our other modules.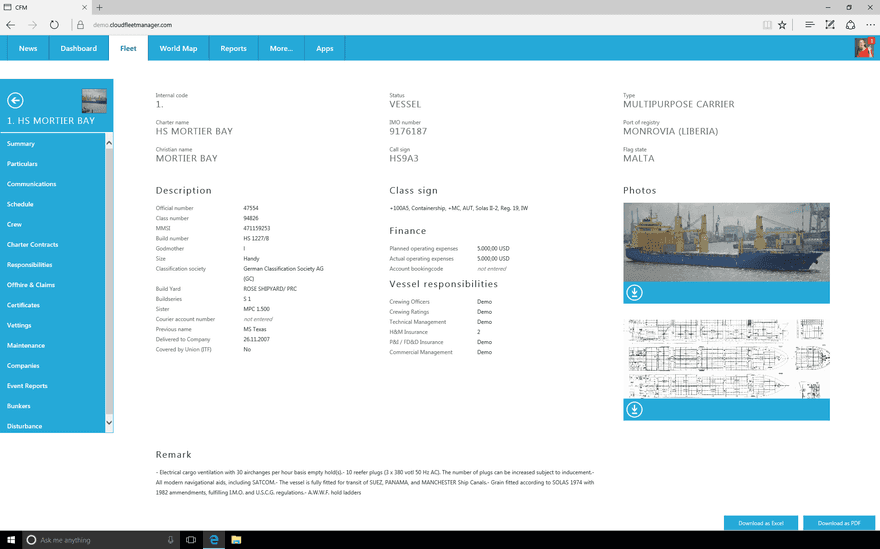 Everything at a glance
Additionally, the dashboard gives an overview of the chronological fleet growth – how many vessels were bought and sold as well as an overall view of the current fleet.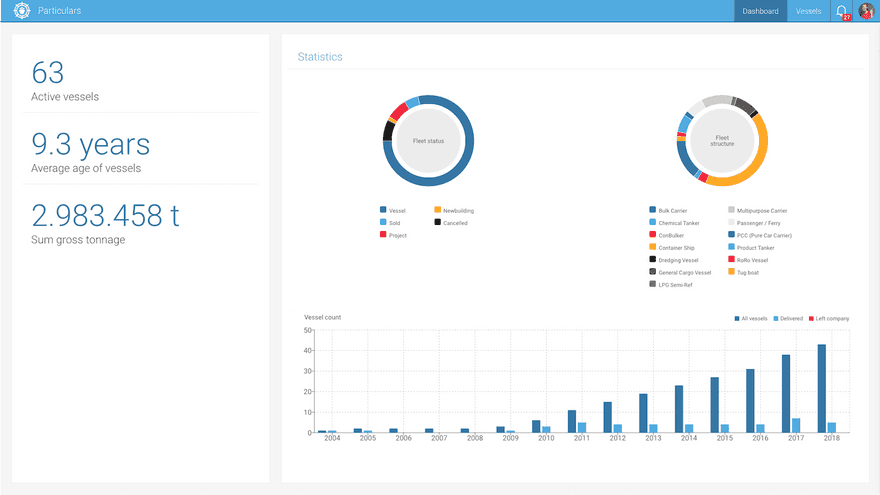 Current vessel data sheets
Vessel data sheets are created automatically out of the information saved in CFM Particulars module. Here, the most important vessel's master data is recorded and ready for printing.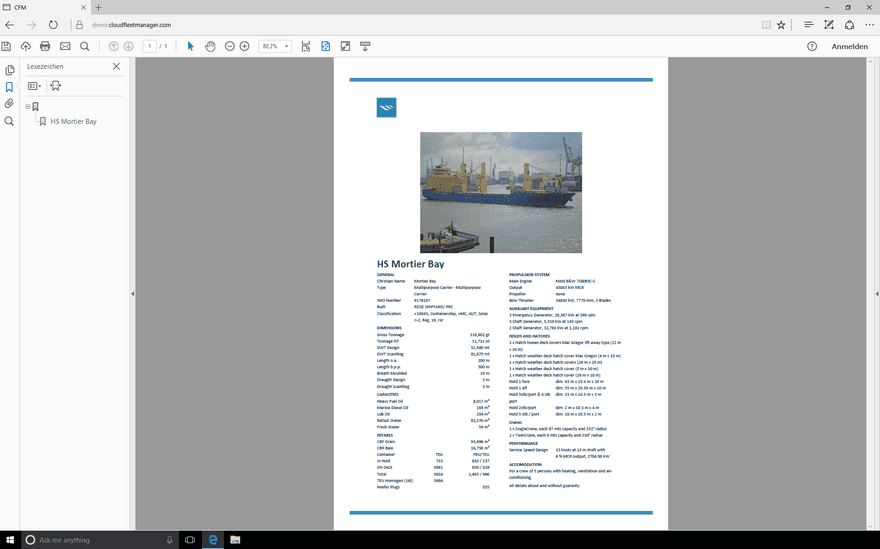 Key features
Upload and administration of vessel plans and documents

Historisation on vessel names and flag state changes

Basis for all vessel-related apps and CFM Portal

Graphical overview of the chronological fleet growth

Detailed specification of general vessel data and particular sections like communications, dates, deck, propulsion, consumptions and IT