CFM Accommodations
Easily manage the accommodation of your crews on board your vessels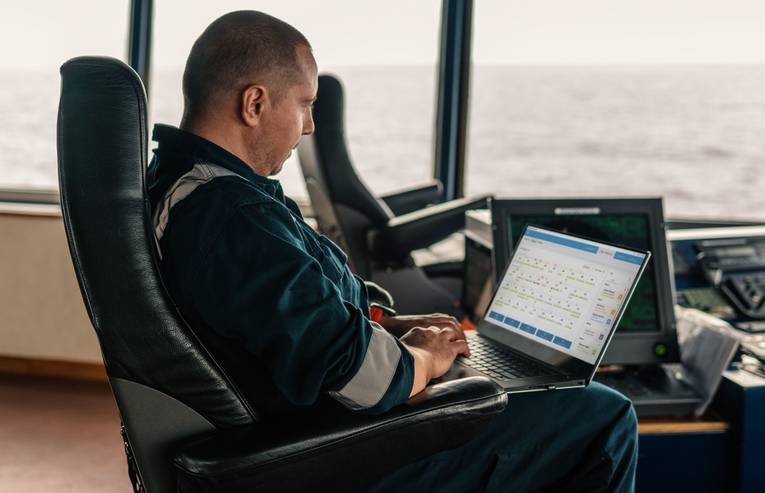 CFM Accommodations gives you all the tools needed to centrally plan the placement of your crew on board, stress-free and in a time-saving way. Simply create an overview of all cabins and bunks on board and manage and plan their occupancy completely digital. When planning an upcoming voyage, you can simply select your crew members, define the duration of their stay, and assign them to cabins and bunks, preventing any double occupancy or errors.

Clear
Clear visualisation of cabins and bunks and their status in a single view.
Smart
The system automatically checks for double occupancies or errors.
Convenient
Option to plan cleaning and maintenance services.
Cabin overview
In cases of uncertainty regarding the availability of bunks, using the cabin overview you can quickly review information on the status of all bunks on board. Thanks to a clear visualisation, you are able to always check their status at a glance and see if they are occupied, available or if a check-in or check-out is coming up or even overdue.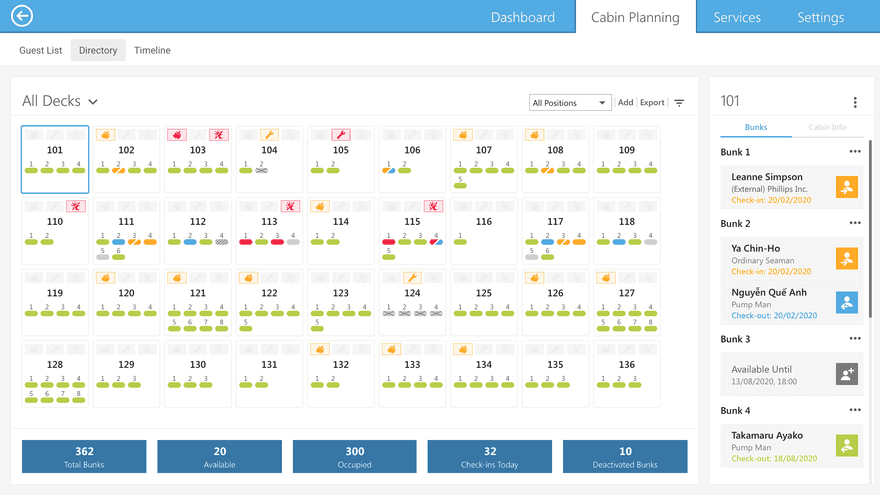 Plan ahead
To enhance clarity, when selecting a seafarer, the lifeboat he was assigned to via CFM Emergencies is also displayed accordingly. To make sure that cabins are in line with MLC regarding cleanliness and proper functionality at all times, the module gives the option to plan cleaning services on demand or at defined intervals as well as to plan maintenance services if required.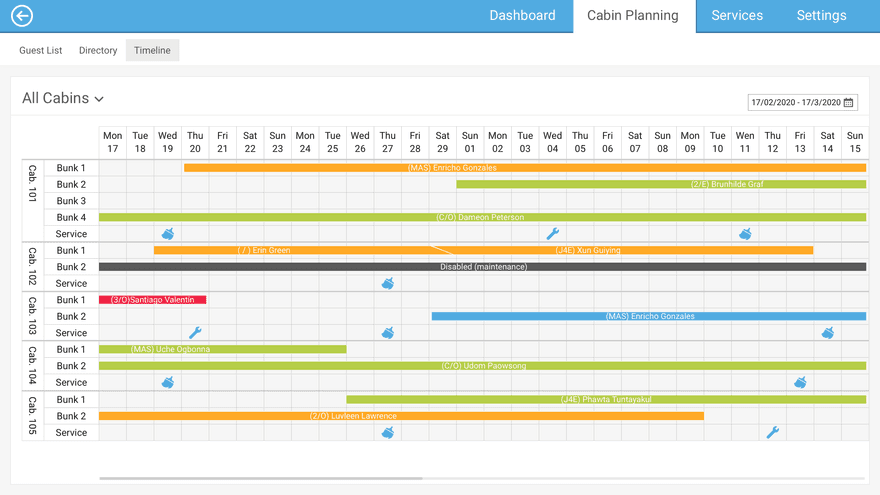 Introducing Accommodations & Emergencies
Key features
Clear visualisation of cabin/bunk status

Option to plan cleaning and maintenance services

Automated check for compatibility of crew members in cabin regarding day or night shifts